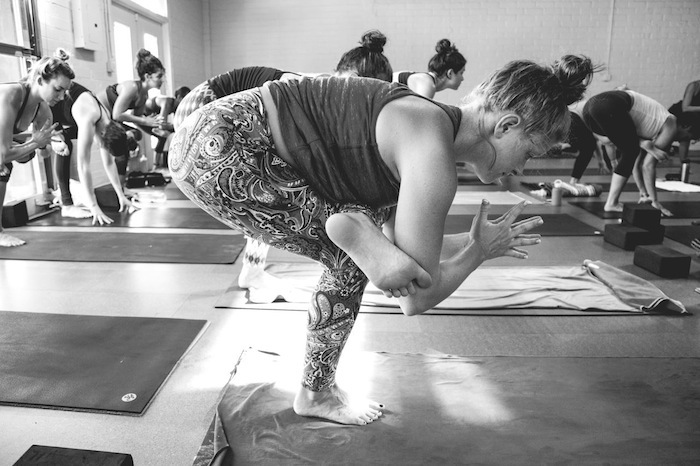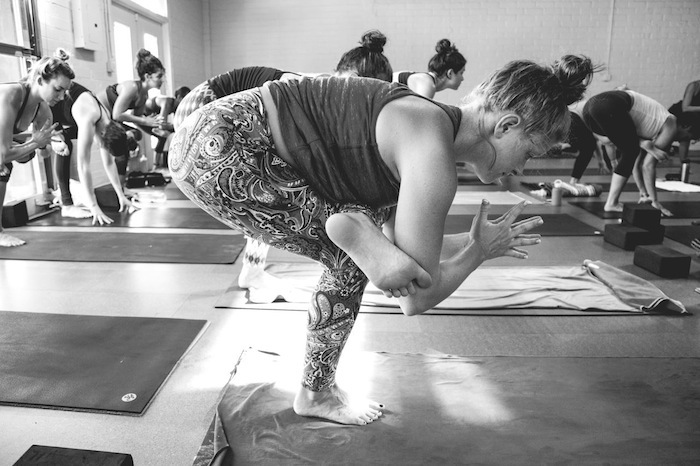 Tough Love Yoga has made its mark in Atlanta by providing affordable, accessible, and expertly taught yoga classes to students of all ages and experience levels. Founded by Neda Honarvar, TLY delivers engaging, alignment-based instruction through a variety of beginners and advanced classes to hundreds of students each week.
Simply put, we offer yoga of all levels for yogis of all ages. We believe in the transformative power of yoga and its capacity to challenge and inspire every kind of student, which is why we offer community-focused programs for metalheads, arm-balance addicts, runners, athletes, beginners and everyone in between.
Tough Love Yoga was born in 2010 in the gallery space of Young Blood Gallery and Boutique. We practiced among inspiring works of art that changed monthly and even had a three-legged cat friend named Jolene to keep us company. Our initial offerings included beginner's classes and yoga boot camp and soon after, we introduced the concept of Metal Yoga. Our unique approach quickly set us apart from traditional yoga studios. As we grew, we listened to our students and curated unique classes around their interests and needs.
In 2012, we moved into the studio space of our dreams, which we affectionately call "Cobraville." Shortly after, we became a Registered Yoga School (RYS) with Yoga Alliance and launched Tough Love Yoga Teacher Training, which offers 200 hour and Advanced 300 hour Alignment-Based Hatha Yoga programs through which we have trained over 100 yoga instructors. In 2014, with the blessing of Darren Rhodes, we introduced yogaHOUR® to our lineup of offerings and have integrated this teaching methodology into our teacher training program. We are proud to be the first Official yogaHOUR Studio in the Southeast.
Come FIND YOUR FIRE and help us shape and build what's to come.
Tough Love Yoga at our new studio aka "Cobraville"
Tough Love Yoga at our first space inside Young Blood Gallery and Boutique